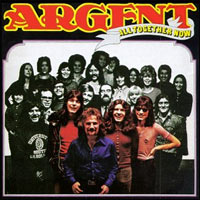 Progressive rock is the Rodney Dangerfield of rock subgenres - it gets no respect. Southern rock, heavy metal, and garage bands all experience fits of vogue, but progressive rock remains resolutely unhip, like the nerd stuck in the corner at rock's fraternity mixer. And no wonder, for all the excesses it has spawned. Band like Yes, Genesis, Pink Floyd, Jethro Tull, and the Moody Blues had a lot to offer, and they certainly produced a crateload of rock classics. But, they also produced a boatload of crap, and, even worse, spawned a generation of bands (Rush, Styx, Kansas) that wore mathematical precision and literary pomposity like badges of honor - never mind that those qualities are wholly antithetical to the core values of rock 'n' roll.
But here's the deal: this shit sells. Progressive rock hasn't been cool, per se, since the early 70's, but it continues to move units in ways the latest indie sensations can only dream. A deluxe, remastered edition of some forgotten Gentle Giant album or a mammoth, multi-disc King Crimson boxed set sends thousands of aging, mullet-headed connoisseurs into a frenzy. Even more, prog rock continues to stealthily infect the airwaves, kept alive in the turgid grooves of Tool, the endless noodling of Phish, and the bloated musings of Radiohead.
And yet, Argent languishes in the shadows. Formed by keyboardist Rod Argent after the breakup of his first - and more fondly remembered - group, the Zombies, Argent produced a respectable body of work and one bona fide rock classic, "Hold Your Head Up." Granted, Argent weren't strikingly original, alternating between the classical fussiness of Yes, the bluesy glam of Free, or the ponderous balladry of Emerson, Lake, and Palmer. Argent were nevertheless ambitious, and as progressive rockers go, they were pretty progressive - blending jazz, classical, and heavy metal into their deftly rendered rock. They were distinguished, however, mainly by the nimble pop craft of singer, guitarist, and songwriter Russ Ballard. That sensibility - as much as their titular member's storied, adventurous virtuosity - is what elevated them almost (but not quite) to prog rock Valhalla.